Free digital caffeine. Side effects include being smarter 🧠
Join my mailing list for clear, simple content and no spam.
Join 1214 caffeine fans to receive tips on writing content and standing out on LinkedIn.
You'll also get updates on my book, Content DNA.
PS. Look out for a video welcome from my "office temp" 🕺🏻
Why sign up?
Subscribe now for immediate access to:
blog updates
free ebooks
discounts on consultancy
offers and secret stuff
It's all helpful, non-spammy content.
What sort of content to expect
Here are some examples of emails sent to the list.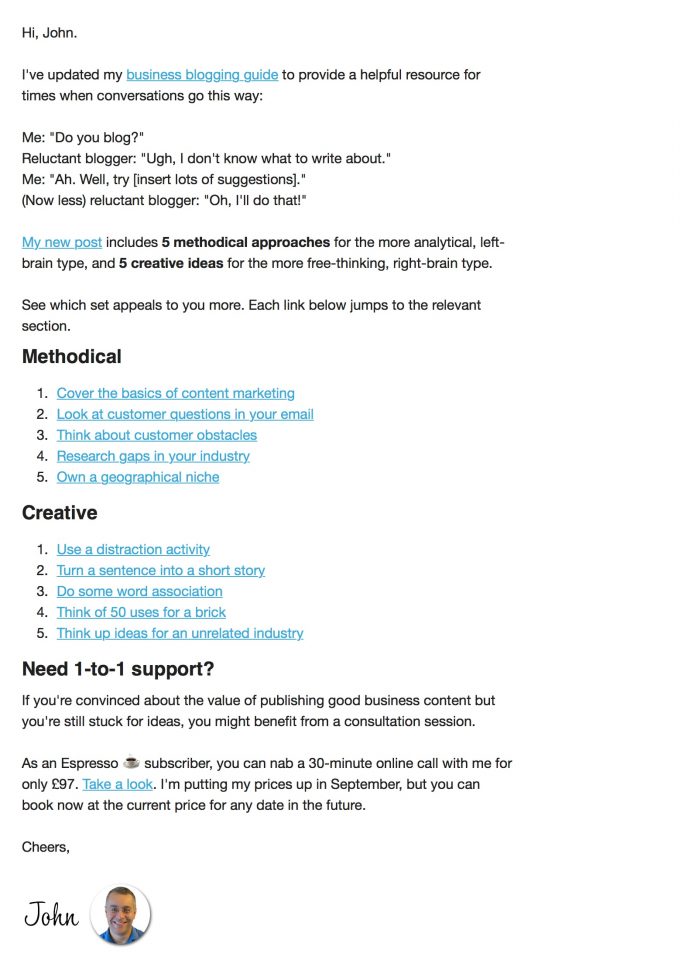 ---
Kind words by subscribers I haven't bribed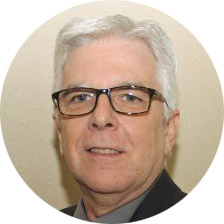 I am taking particular note of your blogging tips.
The concepts are often relevant to many other forms of communication as well.
The amount knowledge John has around technical writing is phenomenal.
He also shares hints and tips about online marketing too and I've already learned so much.
If you haven't already you really should sign up to John's newsletters.
They are so practical, useful and the best bit – actionable.
John, I love your updates. They keep me informed of the latest trends.
I don't know how you keep up with it all and still have a life!
I like how everything I need to know about your post is contained within this email.
Read, absorb, action – perfect for me.
As an editor I really loved this.
Succinct, punchy and informative.